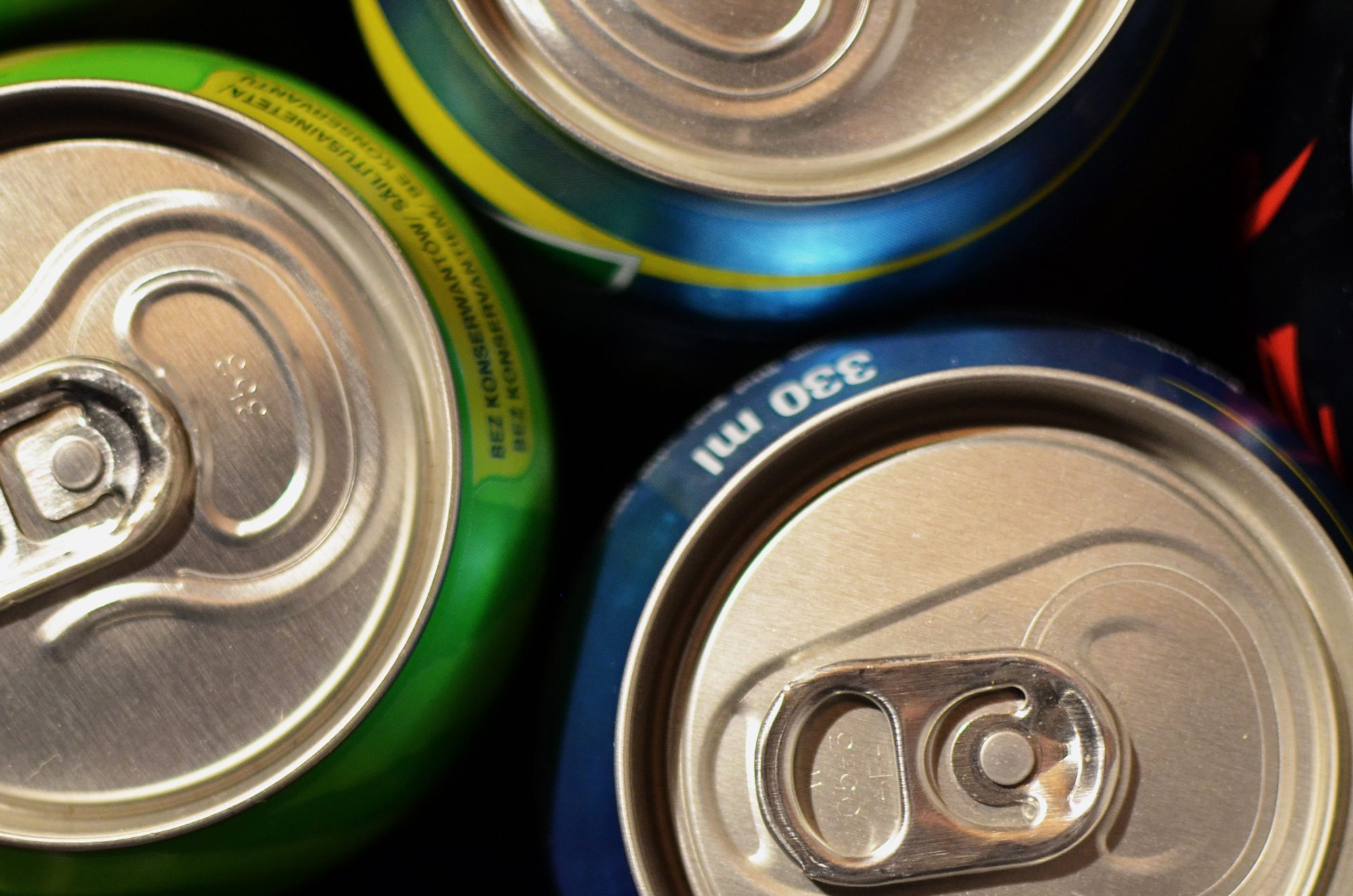 Envipco is building out the local team in Hungary
Envipco is partnering with MOHU as one of the leading providers of Reverse Vending Machines.

October 2023 - Envipco has been selected as one of the Reverse Vending Machines (RVMs) providers for the upcoming national Deposit Return System (DRS) in Hungary. Envipco will partner with MOHU to install Reverse Vending Machines. Envipco will install more than 1,000 machines in 2023, along with a future expansion opportunity of additional 2,500 machines by 2025 as part of a multiyear roll-out across the country. This selection represents a strong validation of Envipco's RVM technology portfolio.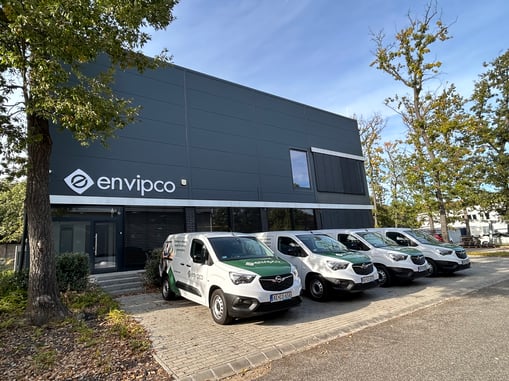 Envipco office with new technical service cars
To be ready and serve the upcoming demand, we established a new office and warehouse in Budaörs, just outside Budapest, in June. Our Hungarian team continues to expand, now consisting of over 20 members dedicated to supporting our customers.
With the law publication on the 3rd of October 2023, the team is working hard to prepare the installations for the go-live date. We are able to provide customized planning and installation schedules for the different retailer strategies.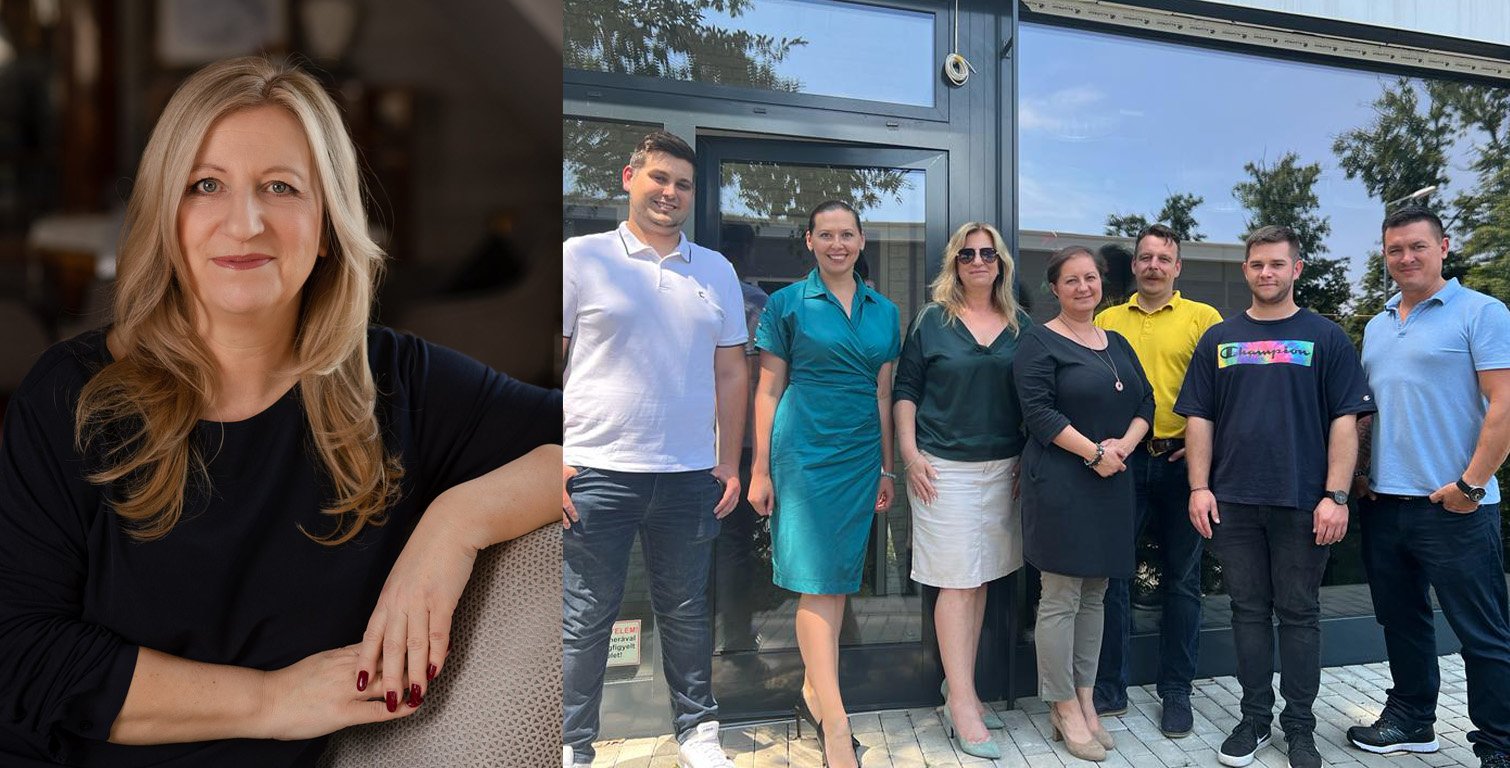 Zsuzsanna Pataki – country manager Hungary and some of Hungarian team members
The team, led by Zsuzsanna Pataki – country manager Hungary, started installing, since June this year, the first RVMs in the market. These installations took place in various retail chains, including Aldi, Penny, Lidl, and Coop Hungary, spanning the entire country. This accomplishment marks a crucial first step for Envipco Hungary's newly formed team, and this journey will continue.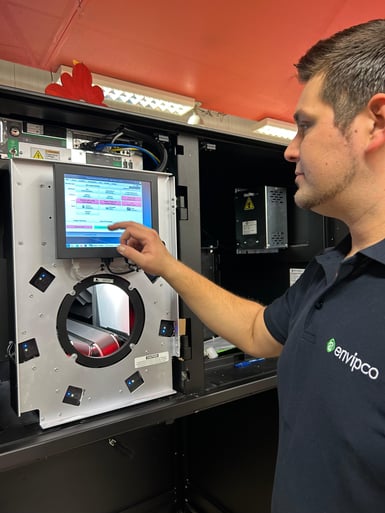 Technical operator installing RVMs for customers at the different collection points
Within a short period of time, our service team has expanded to support the launch of the DRS in Hungary. The team is now fully staffed, with more than 10 technicians on board, and equipped with all needed tools and new vehicles. The team is looking forward to continuing installing more RVMs in the upcoming months.
Get in touch with us for more information https://www.envipco.com/contact
Learn more about
the DRS system