About us
Envipco is a leading reverse vending machine technology company with over four decades of experience providing systems for all sizes of enterprise – from small to large – with customized recycling solutions. Partnering with Envipco will ensure a smooth implementation and provide best in class support for your on-going operations.
Who we are
What makes us different
The founding of Envipco started as a desire to help recover and support material reuse of beverage containers. That was over forty years ago and this has been our single focus since then – we are at our heart a company that accelerates recycling, to really help our customers become sustainable, and to drive the circular economy. We have examples of this operating across the world with retailers, municipalities, and the beverage industry. Our professional and service oriented teams are ready to develop the best solution for each situation.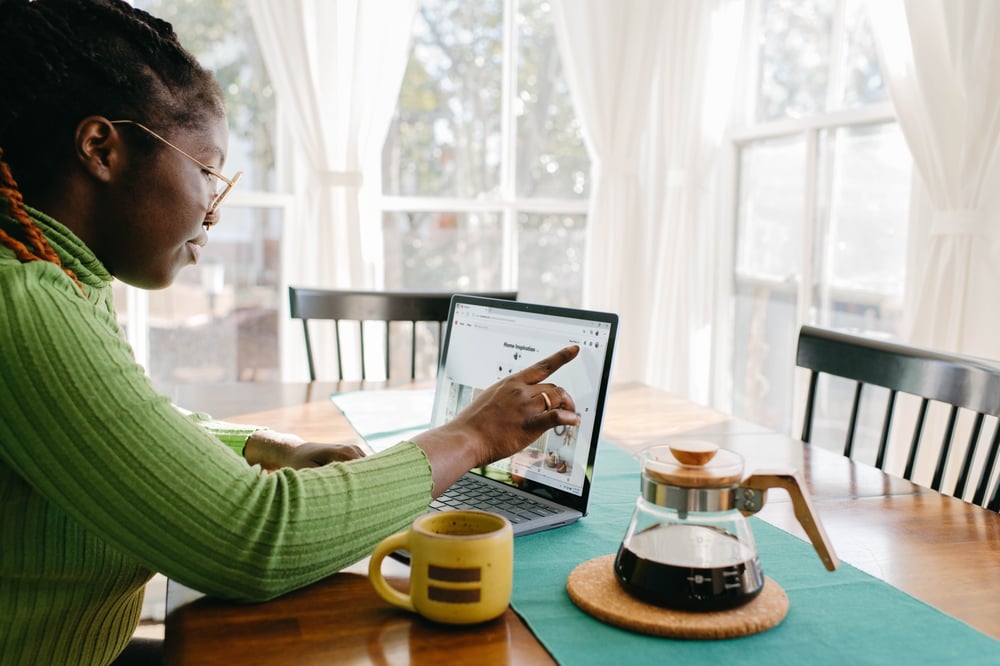 Our Mission
Emerging as the forward-thinking leader, we continuously invest in developing and offering innovative technology solutions for drinks packaging recycling. We have a clear strategy for accelerated growth and are committed to delivering excellent products and services to our customers, tangible results to our investors, and a great place to work.
Our Vision
At Envipco, we are creating a cleaner world for future generations through our recycling technology.


Our Goals
Envipco aims to spread out and extend its services to additional states in North America and in many countries in Europe where new Deposit Return Schemes are established. We are working hard to create a cleaner world for future generations.
Executive Management Team
Simon Bolton (United Kingdom)

CEO

A citizen of the United Kingdom, Simon joined Envipco in 2020 as CEO. Prior to joining Envipco, he was CEO International of Waterlogic, a UK company with a global reach, 2500 employees and USD 350 million revenue. Simon previously held senior management positions at General Electric, Invensys and other industrial/technology companies.

Simon holds an MBA degree from IMD Lausanne, a MSc degree in Engineering Business Management from Warwick University (UK) and a BEng degree from Imperial College London.

Robert Lincoln (United States)

President and COO

A citizen of the United States, Bob joined Envipco in 2010 as corporation president with leadership responsibility over the company's technology development initiatives, core business development, and new market activities. He currently also oversees global operations and production. Prior to joining Envipco, Bob was the president of another major reverse vending company. He is a native of Connecticut and began his career at Proctor & Gamble before being engaged in the recycling industry.

Bob earned his Bachelor of Arts degree from St. Lawrence University.

Derk Visser (Netherlands)

Group CFO

A citizen of The Netherlands, Derk is the Group CFO of Envipco, with more than 20 years of international financial leadership experience, in manufacturing and retail industries.

Derk holds a master degree in Business Administration from the University of Maastricht, is a Registered Accountant (CPA equivalent, University of Maastricht) and Registered Controller (Free University of Amsterdam).

Filomena Cionti (Germany)

Vice President Human Resources

A Dual citizen of both Germany and her native Italy, Filomena joined Envipco in 2022 as Human Resource Director Europe. She joins Envipco from Balda Medical GmbH, a part of the Stevanato Group as HR Country Manager with 400+ headcount.

Her formal education is within literature and commercial law. Filomena has extensive experience from working in pan-European teams and managing recruiting as well as HR development in multiple countries.

Fons Buurman (Netherlands)

VP Business Development Europe

A citizen of the Netherlands, Fons is the VP Business Development Europe, responsible for building out the organization in the greater European area. Prior to joining Envipco, Fons held Marketing, Sales and Business Development positions in international consumer packaging industry with Tetra Pak and WestRock and in Consumer Electronics with Philips.

Fons holds a bachelor degree from the Haarlem Business School.

Andreea Nedea (Romania)

Group Chief Operations Officer

A citizen of Bucharest, Andreea joined Envipco in 2023 as Chief Operations Officer. She joins Envipco from Aptiv, where she held the position of Global Supply Chain Planning Director, and in the past had management roles in companies such as Honeywell International.

Andreea has extensive experience in all aspects of operations and supply chain from customer and demand management, sourcing, and lean manufacturing and strategy.

Andrew Keene (United States)

Chief Technology Officer

A citizen of United States, Andrew joined Envipco in 2022 with responsibility for the Group's Chief Technology Office. He came from a role as Head of Hardware Engineering at Mobile Robot Producer.

Andrew has 28 years experience from Product Design & Engineering in from a variety of companies; Sharkninja, Insulet, Keurig, Gillette, Raytheon and Bosch. He holds degrees as Masters of Business Administration from Boston College and Master of Science Mechanical Engineering from Northeastern University.

Terje Hanserud (Germany)

Director Special Programs

A citizen of Norway, Terje joined Envipco in 2014 with responsibility for the Group's R&D and Manufacturing activities. He came from a role as CEO of a startup company within sensor technology. For 14 years prior to that, he was Senior Vice President and CTO for another major reverse vending company. Terje has extensive experience from technology innovation and international business development in a variety of fields including miniature gas sensors, recycling machinery, computers and national deposit systems.

Terje earned a M.Sc. in Electronics and Computer Science from the Norwegian University of Technology.
Extended Leadership Group
Bogdan Purcherea (Romania)

Managing Director, Romania

A citizen of Romania, Bogdan joined Envipco as the Managing Director of Envipco Solutions Romania in 2019. Together with a local team, he setup all manufacturing processes in order to meet highest quality requirements needed in Envipco's mechanical parts. Bogdan has almost 20 years experience in retail as COO of a local retail chain managing 15 stores and over 400 employees as well as CEO in mechanical manufacturing companies with more than 100 employees.

Bogdan completed his university studies at Faculty of Economic Studies and Law, West University Timisoara, Romania.

Dilraj Chawla (United States)

CFO EPC

A citizen of the United Kingdom, Raj is Chief Financial Officer of Envipco Group with over 25 years of finance and accounting experience in public practice, manufacturing and service industries. He oversees all accounting functions for Envipco and is responsible for Group reporting. He is an associate member of The Institute of Chartered Accountants in England and Wales.

Raj earned a degree in accounting from Guru Nanak Dev University in India.

Frederik Heller (Germany)

Managing Director Envipco Automaten GmbH, Germany

A citizen of Germany, Frederik joined Envipco in 2022 with responsible for developing the German production and development site. Before joining Envipco, he was the Managing Director of a product development company specializing in the high-tech and medical industries. With a wealth of expertise in guiding production and product development enterprises, he brings invaluable leadership skills to his role.

Frederik completed his Bachelor's Degree in Mechanical Engineering from the Duale Hochschule Baden-Württemberg. Additionally, he holds a master's degree in Business Administration from the Nordakademie in Hamburg, Germany.

Lars Haglof (Sweden)

Managing Director, Sweden

A citizen of Sweden, Lars joined Envipco in 2015 with responsibility to build the Nordic operations with a focus on Sweden. Prior to joining Envipco, Lars was CEO of a medical logistics company that he built into the market leader. He also has 20 years experience in leadership roles with other reverse vending companies in Sweden. Lars comes from an entrepreneurial background and has extensive experience in setting up and building new businesses.

Michel Hoogendoorn (Netherlands)

Global Supply Chain Director

A citizen of the Netherlands, Michel joined Envipco in 2021 with responsibility for developing the end-to-end supply chain on a global scale. Before joining Envipco, Michel was working in the service, support, and manufacturing sector for more than 20 years, initially as a procurement manager and later in various leadership positions. He is result driven with experience in several markets and therefore provides the ability to motivate the team to achieve our business goals.

Michel holds a degree in Business Administration and Engineering and is Black Belt in lean-six sigma.

Nick Augelli (United States)

VP Manufacturing

A citizen of the United States, Nick has worked in the recycling manufacturing industry for over 30 years. Serving as Vice President of Manufacturing, Nick oversees all aspects of Envipco's global manufacturing and supply chain operations. Nick's experiences and extensive training in Lean Manufacturing practices and techniques allows for the production of reverse vending equipment with exceptional and consistent quality while eliminating waste, optimizing processes, keeping down costs, and boosting innovation.

Silke Schmelcher (United States)

VP Engineering

A citizen of the United States and native of Germany, Silke joined Envipco in 2009 as Mechanical Engineer, currently leading the R&D team as Vice President of Engineering. Prior to joining Envipco, Silke was a Mechanical Design Engineer for a leading Industrial Laundry Equipment company, launching her career in the German car industry.

Silke earned her Bachelor degree in Mechanical Engineering from the University of Wuerzburg, before moving to the United States.

Spencer Roberts (United Kingdom)

Managing Director, UK

A citizen of the United Kingdom, Spencer joined Envipco early in 2019 with responsibility to establish the UK business. He brings extensive experience working in senior management roles within retail technology and has delivered multiple large capital projects and Services into most of the large UK Retailers. He also held global responsibility for Sales & Marketing within the Supply Chain & Logistics industry.

Spencer holds a Master's Degree in Business Administration from Open University.

Tina Bergers (United States)

President, Container Collection Services

A citizen of the United States, Tina has worked in the recycling industry for over 35 years and brings extensive experience in multiple leadership roles. She has been a life-long resident of Connecticut, and currently serves as a volunteer on the Board of Directors for St. John's Family Center in Bridgeport, Connecticut.

Tina earned her Master's Degree in Business Administration from Western Connecticut State University.


Una Petroske (United States)

VP Technology

A citizen of the United States, Una joined Envipco in 2003 and is Vice President of Technology. She currently oversees the global systems infrastructure. Prior to joining Envipco, Una was the IT Director of another major reverse vending company. She is a resident of Connecticut and has worked as an IT consultant with Price Waterhouse Coopers before being engaged in the recycling industry.

Una is currently an elected member of the Milford Board of Education and earned her Bachelor of Science degree in Economics from Southern Connecticut State University.

Yann Massy (France)

Managing Director France & Greece / Sr. Dir. Business Development Europe & Middle East

A citizen of France, Yann manages the business development for South East Europe, the Mediterranean, Middle East and Africa. He is also Managing Director of Envipco France and Envipco Hellas. Prior to joining Envipco, he was a Development Director at Sorepla for more than 10 years. Yann earned an Executive MBA from HEC Business School in France and holds a Master's Degree in Economy from La Sorbonne University in Paris, France.

Zsuzsanna Pataki (Hungary)

Country Manager Hungary

A citizen of Hungary, Zsuzsanna joined Envipco in late February 2023 as Country Manager of Hungary, being responsible for building up the new Hungarian team and operation. She has an academic background in economics, specializing in sales.

Before joining this new adventure, she has been the CEO of international plastic packaging companies' Hungarian operations for a long time. She has well-based experience in food and beverage packaging. She is a member of the Hungarian Plastic Association Supervisory Board.
View all our locations over the world