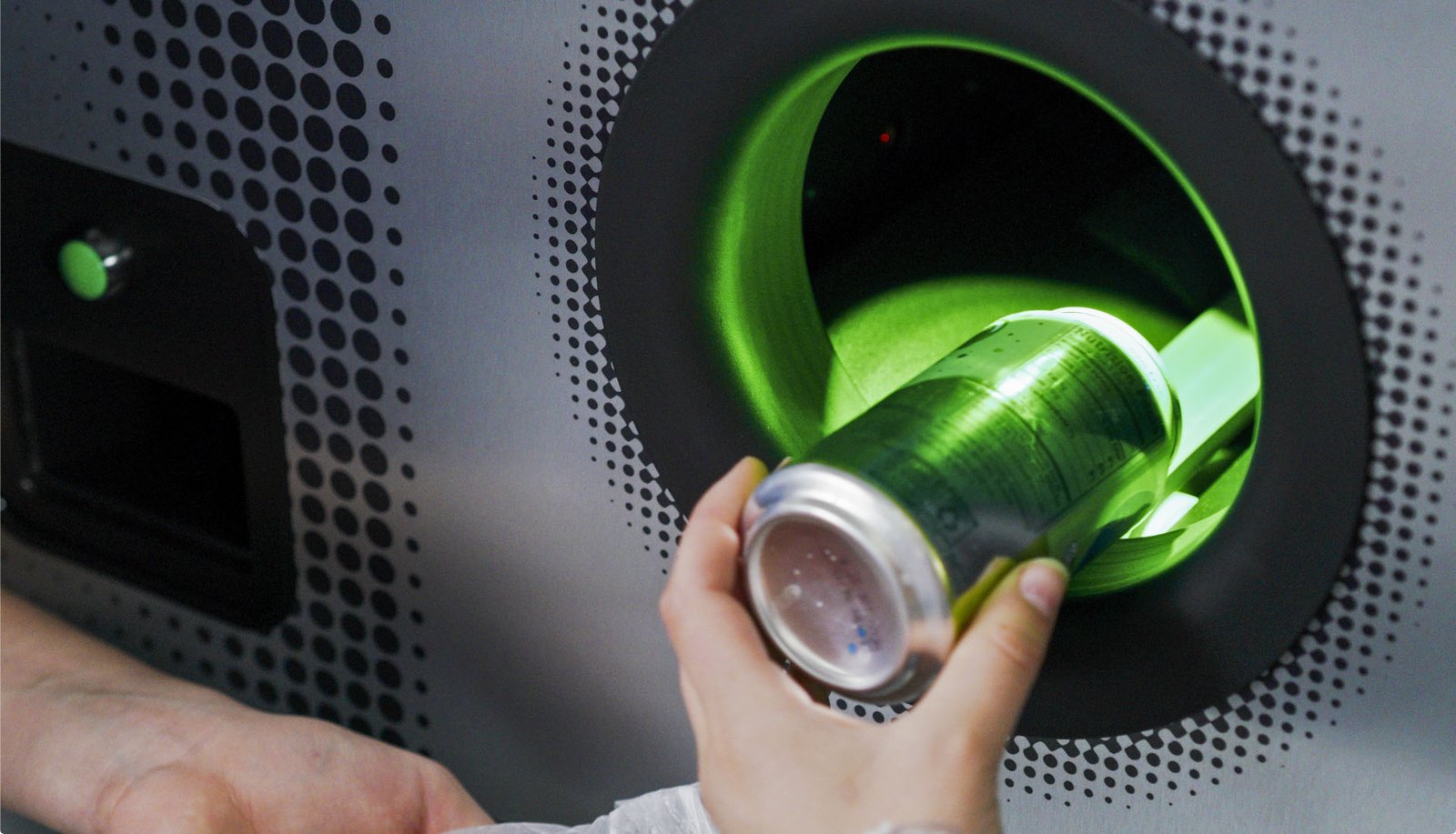 Reverse Vending Machines
Flexible deposit return solutions
From the state-of-art bulk-feed technology of our QUANTUM reverse vending machine to the FLEX, the most versatile and smallest reverse vending machine in the market, we have set the benchmark for recycling technology. Our approach mirrors the needs of our customers by providing customized solutions for any size of enterprise. From single small machine solutions to the scalable range of services needed to create change on a national level, we deliver.
Our unique selling points
Powering deposit return solutions with tailored, cutting-edge technology
More than four decades of experience

For over four decades, Envipco has been working with our partners across the globe to deliver tailor-made deposit return scheme (DRS) solutions.

Circular Economy

We continuously improve our technology and product offerings, increasing the benefits of a circular economy

Customised recycling solutions

We are a supplier who delivers flexible, customised solutions to achieve the best recycling results together with our customers.

Passionate about the future

Our legacy of success is a result of our future-facing approach and our team is passionate to move forward to create a cleaner world for future generations.
Materials
What kind of products do we collect with our machines?
Plastic bottles

Our machines collect plastic beverage bottles, ranging from 100ml up to 3l. Depending on the needs, we have machines with different storage capacities. All of them are equipped with state of art compacting technology.

Cans

Commonly collected material in DRS are aluminum and steel beverage cans, therefore our machines are equipped to handle these containers. Our Reverse Vending Machines are equipped with state of art compacting technology to optimize storage capacity

Glass bottles

Some countries include Glass bottles in their national DRS therefore we offer solutions to collect and handle glass in our machines in a safe manner. Based on DRS requirements, we offer several different technology options for recycling glass bottles – from handling refillable containers to safely crushing or breaking one-way glass bottles.
Our approach is a long term partnership with all stakeholders
"Working with our partners across the globe, we deliver tailor-made solutions for any size of store – from the local corner store to large hyper-markets."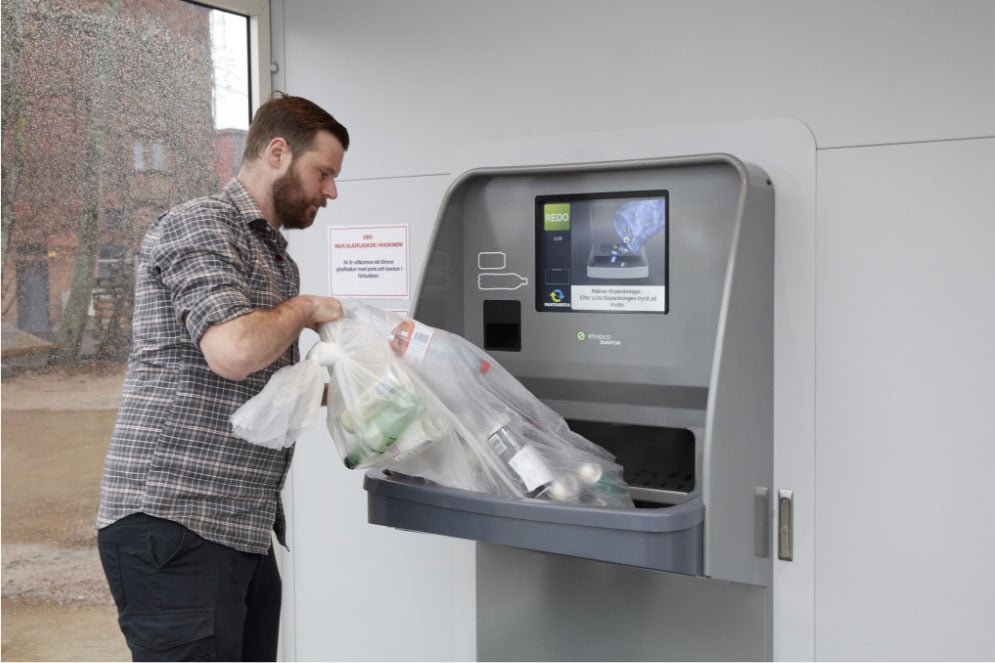 Our Mission & Vision
Mission Statement
Emerging as the forward-thinking leader, we continuously invest in developing and offering innovative technology solutions for drinks packaging recycling. We have a clear strategy for accelerated growth and are committed to delivering excellent products and services to our customers, tangible results to our investors, and a great place to work.