Work at Envipco
Having the right people in place is key to Envipco's corporate strategy - we are a dedicated team working together to provide the best solutions for all of our customers.
Working for Envipco means working for a Company with the energy and the positivity of a start-up, but the solidity from 40 years of experience.
Every day a new challenge, a new opportunity to make the difference, to leave your footprint in your job environment, and certainty of contributing to the improvement of the recycle chain.
If you are looking for all that, then here is where you should work!
What makes us different
At Envipco, you get a great chance to work with different markets and countries with different DRS laws. The level of exposure is quite diverse and international with widespread markets all across the world.
Envipco's mission is to transform how it obtains, uses and reuses the planet's resources to enable a world without waste.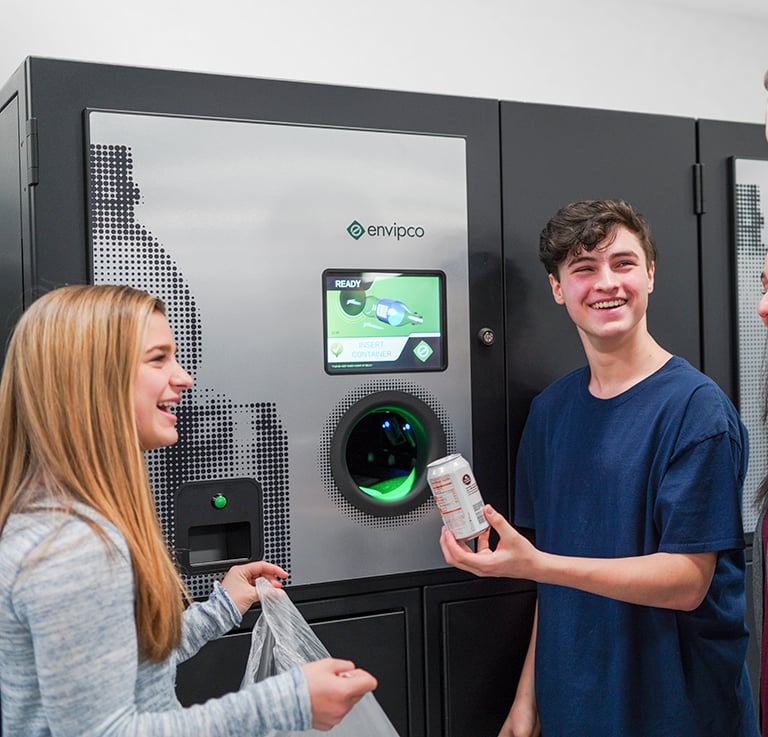 Envipco is an active and engaged corporate citizen that regularly provides educational tours to school groups, environmental groups and political decision-makers focused on learning more about the recycling process. We offer scholarships and internships to students interested in pursuing environmentally-focused careers and participate in programmes designed to give workers a second chance.
Envipco is always implementing new ways to reduce our carbon footprint. We are a lean manufacturing company that has improved our facilities with green materials and have several initiatives ongoing to move toward a zero-waste environment. We are committed to being an active contributor in creating and maintaining the circular economy.